The Brave browser gives digital currency users the ability to get rid of the crowd of internet advertisements that target them in the field of existing cryptocurrencies. Brave Browser is an open-source decentralized browser that aims to streamline the ad-browsing situation of cryptocurrency users. Most of these ads ask users to watch their ads and receive rewards in return. By using Brave browser, it is possible to limit ads based on your interest, read this article till the end to know more about this browser.
What is the Brave browser and what are its features?
As mentioned, brave browser is a free and open source decentralized browser that is based on chromium. Users using this browser can easily access its code. Another unique feature of this browser is that it is untraceable. In fact, by downloading this browser, other advertising sites cannot display any ads on the site. 
Keep in mind that users can choose to show ads from other sites. Basically, this browser, while respecting users' privacy, has put other options for users in relation to advertisements. Users can choose whether ads are displayed or not. Of course, this feature is available for users to see scripts and cookies or to block them. 
So the ability for users to choose is the idea that sets it apart from other browsers. In fact, Brave is one of the few companies that respects users' privacy while giving them the right to choose. Another advantage of this browser is the idea of ​​earning money through advertising, which is one of the features of this type of browser.
Another advantage of this type of browser is creating conditions for BAT digital currency , which gives users the ability to receive BAT digital currency for the activities they do in this browser. By receiving digital currency, users can trade it in other exchanges and even convert it into cash.
What platforms does Brave browser install on?
All versions of this browser can be accessed on Windows, Linux and macOS operating systems. Its trial versions are also provided for iOS and Android operating systems of mobile phones. In addition to this browser, in addition to Google search, there are twenty other search engines that you can download from the Brave.com website. 
How to make money from Brave browser?
Most of the browsers do not rely on their personal income to continue their activity and rely on large companies whose expenses are covered by the company. For example, Chrome browser belongs to Google, Internet Explorer belongs to Microsoft and Safari browser belongs to Apple. If you want to know where the Brave browser costs come from. It should be said that the browser is related to Brave Software, and no detailed information is available from this company at the moment. 
Of course, based on the company's claim that it has another financial source, which actually owns about thirty percent of the final amount of its token , eventually one and a half billion idol tokens will be produced. Also, this company claims that it uses its token deposit in line with the design and development of blockchain  , which creates a safer and more efficient advertising system. 
Part of the income of the Brave browser comes from the users themselves, who, in addition to donating Bit digital currency, can pay money as a financial contribution to this browser using a credit card and using the Uphold processor. 
How users earn money from Brave browser
The company that made this browser has a digital wallet that users can access through this browser. For users who can view these ads through this browser, there is the ability to receive bitcoins as a reward. Saved idols can be saved in their wallet and earn money in this way . 
To sponsor this browser, users can donate any share of their bot income they want to the website platform. Through this wallet, you can store several coins, including Ethereum , Bitcoin and Litecoin . Another feature that this browser gives to its users is that it automatically distributes a certain amount of digital currency to the visiting sites on a monthly basis. 
How many types of online ads are there in Brave browser?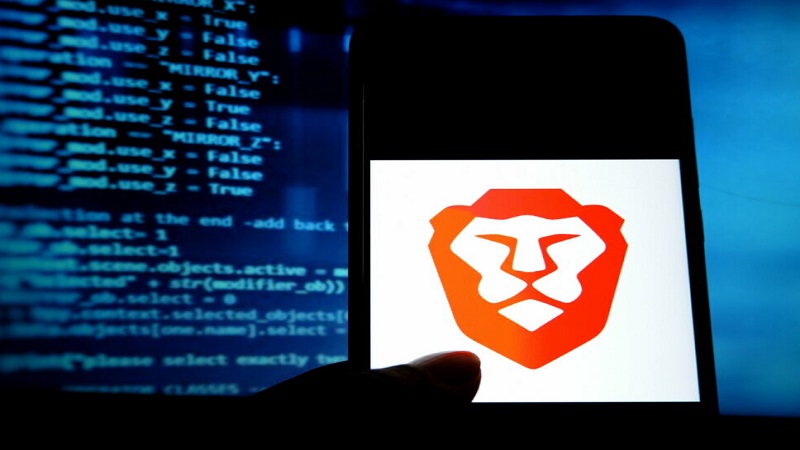 There are usually two types of online ads, user and publisher ads, which should be optional for internet users. The meaning of user advertising is that if the user does not like the display of an ad from a site, he has the ability to block that ad and continue his work on the Internet.
He should not pay any fee to receive this ad. This aspect of advertisements creates the possibility and conditions for advertising companies to communicate with their main audience and all advertisements must be displayed in a targeted manner. In these targeted ads, earning money through the advertising company is divided  between the users and the Brave browser in the ratio of 70 to 30 percent.
Publisher's advertising means the continuity of activities of content publishers, which depends on the display of ads. However, since this browser claims that ads are not displayed in this browser, this browser has provided a new solution to support online publishers. 
This browser has considered a type of reward system that is specific to this browser and through its advertising blockchain and gifts given by users to publishers, it can support its content producers financially. . About 70% of the revenue earned from this browser will be given to the ad publishers and the remaining amount will be divided equally between the users and the browser. 
What is a Brave browser native token?
The purpose of this browser's native token is to organize the space for displaying online ads, which accounts for more than 70% of the revenue from displaying Internet ads on two platforms, Google and Facebook. This browser is trying to improve the situation of the Internet advertising market by releasing its own cryptocurrency called Bet. This type of token is based on the Ethereum ERC-20 standard , which was released as a means of exchanging value between three groups of people on the Internet before it was a cryptocurrency.
Through smart contracts , ad publishers send tokens. In this case, users will be able to receive a share of these tokens after viewing them. In this case, the browser takes part of the tokens as its royalty. Finally, the remaining tokens are allocated to the ad publisher as a hosting fee .
How to use idol tokens?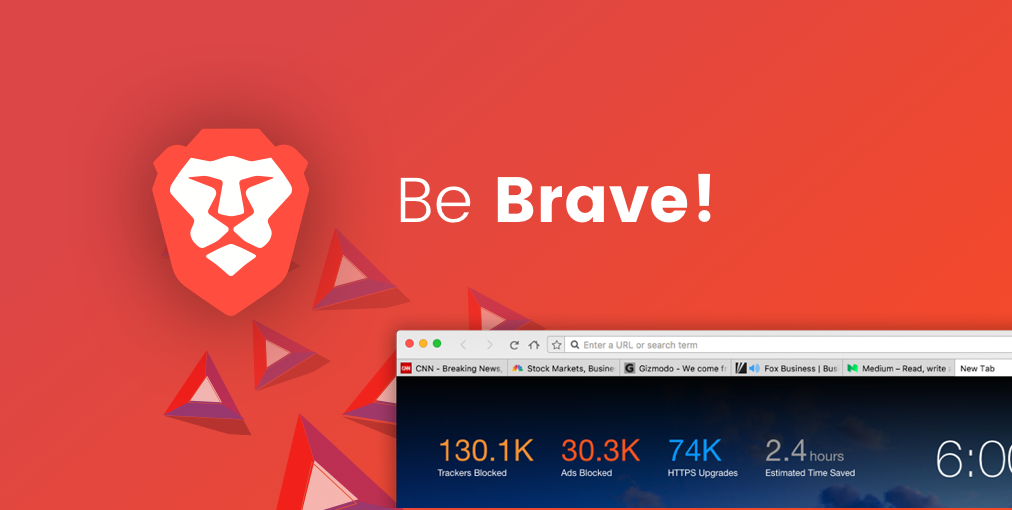 Users can use bot tokens in two ways:
Payment of bonuses to content producers

Access to available articles and books and quality photos on the Internet
Brave browser brings the following benefits to three groups:
1. Users who search advertisements can receive bat tokens as a reward. 
2. As the advertising on the Internet increases, the revenue increases with the tokens donated by the users. 
3. Sends data to ad publishers on behalf of users that they can use to better understand their target market users. 
How to save in your Brave browser wallet?
By choosing the Brave Ads feature, users can earn some Bat Tokens for viewing Brave-approved ads while respecting their privacy.

Users can add cryptocurrencies such as Ethereum, Litecoin, 

Bitcoin

 or Bitcoin to their wallet. Of course, keep in mind that any currency other than bitcoins will be automatically converted into bitcoins in this wallet.

Those users who want to convert Bat digital currency to 

fiat

 should do so by registering in Uphold or other exchanges. This browser is trying to enable users to directly fund their wallets with credit cards in the future.
Conclusion
Brave Browser is a leader in privacy protection and innovation in both digital currency and blockchain technology with regard to people's privacy rights. Unlike many other thousands of altcoin projects struggling to gain legal traction in terms of adoption and practical use, Brave is on top.
Consider for a moment that in September 2019, downloads of the Brave browser for Android OS topped Mozilla Firefox and the top AdBlocker in Japan. This is a great sign for Brave and the community that supports the browser. Not only because it was among the top 10 Android downloads that month, but because the co-founder of Brave is also responsible for founding Firefox.
With so many people supporting the Brave browser, it's really a sign of the times. People care about their data privacy rights and this is one of the most important social movements now and in the future.
Brave Browser is unique because it is a privacy-focused web browser. Privacy Browser means that it does not track every user movement with cookies. When you use a privacy browser, you don't have to accept the terms and conditions before using a particular website. It also means that advertisers can't use retargeting ads to follow users and get their attention, and most importantly, advertisers can't sell products and services. Brave strives to be the best privacy browser and has proven to be a better alternative to ad blockers as well as a way to reward creators.